Leadership Team
General Manager
Darren Springer
General Manager
Darren Springer was appointed and confirmed as General Manager in October 2018, and since that time Burlington Electric Department developed and published its Net Zero Energy Roadmap, which the Smart Electric Power Alliance termed the "first US Net Zero 2030 plan." During Darren's tenure, Burlington has been named the top northeastern city per capita for solar in 2019 and 2020 by Environment America, and launched dozens of new strategic electrification incentive programs and initiatives to help Burlington Electric Department customers switch from fossil fuel to clean electric technologies in the heating and transportation sectors.
Formerly, Darren served as Burlington Electric Department's Chief Operating Officer and led the Center for Innovation team which includes the Policy & Planning, Finance, Information Technology and Energy Services divisions. Prior to joining BED, Darren served as Chief of Staff for the Office of Governor Peter Shumlin. Before working in the Governor's Office, Darren was appointed as Deputy Commissioner at the Vermont Public Service Department, leading the advancement of the 2014 net metering law and 2015 renewable energy standard.
Previously, Darren worked for 4 years in the Washington, D.C. Office of U.S. Senator Bernard Sanders as Senior Policy Advisor for Energy & Environment, and later as Chief Counsel. He has also worked for the National Governors Association as Program Director for Energy and Transportation. Darren has a B.A. from Florida Atlantic University and earned a J.D. and Master of Studies in Environmental Law from Vermont Law School. While at Vermont Law School, he was selected as Managing Editor of the Vermont Law Review, and clerked for U.S. Senator Patrick Leahy on the Senate Judiciary Committee. He is a member of the Vermont Bar, Virginia Bar, and Florida Bar. He currently serves on the Board of Directors for Vermont Electric Power Company, the Energy Action Network, Lund, and BTV Ignite, and formerly served on the Board of Vermont Natural Resources Council. Darren has also served as a Policy Fellow on Climate Change and Renewable Energy at the University of Vermont Center for Research on Vermont, and in that capacity published a law journal article on the future of utility regulation in the William & Mary Environmental Law and Policy Review.
Managers
Paul G. Alexander
Manager of Safety & Risk Management
Paul G. Alexander, CPCU, ARM-PE, CUSP serves as Manager of Safety & Risk Management in the Center for Safety at the Burlington Electric Department (BED). In this role, he oversees the areas of Risk Management, Safety, Environmental, General Services and Purchasing & Inventory. Additionally, he acts as the Primary Compliance Contact (PCC) for the FERC/NERC/NPCC Reliability standards. Prior to joining BED, he worked in the Actuarial Areas at Vermont Mutual and at the Aetna Life & Casualty (in Hartford, CT). He received a Bachelor of Science Degree in Mathematics from UVM and a Master of Science Degree in Applied Statistics also from UVM. Since joining BED, he has earned the professional designations of Chartered Property Casualty Underwriter (CPCU), the Associate in Risk Management for Public Entities (ARM-P), the Associate in Risk Management for Enterprise Risk Management (ARM-E), OSHA's Public Sector Safety & Health Fundamentals for General Industry and USOLN's Certified Utility Safety Professional (CUSP). Paul is a Deputy Member of the Risk and Insurance Management Society (RIMS) as well as the Public Risk Management Association (PRIMA) and has served as President of the Vermont CPCU Society.
Mike Kanarick
Manager of Customer Care, Communications, and Energy Services
Mike Kanarick leads the Center for Customer Care and Energy Services and serves as Manager of Customer Care, Communications, and Energy Services. Mike is responsible for the customer service, call center, education, community engagement, communications, government affairs, and energy efficiency areas of BED.
Prior to joining BED in July 2015, Mike enjoyed 20+ years of work as a public servant in both city and state government, as a nonprofit executive director, as a political campaign staffer, and as a federal prosecutor. Immediately before BED, Mike served for more than three years as Chief of Staff to Burlington Mayor Miro Weinberger, helping the mayor lead the 650-person City team by serving as the direct liaison to the City's 18 department directors and working as communications director for the Mayor's Office and the City. Prior to his work with the City, Mike worked as president of Jvillage, a Burlington-based technology start-up that designs and builds websites for synagogues and other Jewish nonprofits to help them better engage their members. Mike also worked as an executive director at synagogues in Birmingham, Alabama and Burlington, Vermont.
Further, he worked on political campaigns in Vermont, in his home state of New Jersey, and in Alabama, where he also served as press secretary to the governor of Alabama. He serves on the Board of Directors of RunVermont. Mike graduated from Dartmouth College and Fordham Law School.
Munir Kasti
COO, Manager of Utility Services & Engineering
Munir Kasti, P.E., serves as Chief Operating Officer and leads the Center for Safety and Reliability as Manager of Utility Services and Engineering. Munir is responsible for the overall strategic management and leadership of BED's engineering, operations, grid services, and generating facilities areas. His responsibilities include supervision of transmission and distribution planning, preparation of the distribution system for energy industry changes, and coordination of all functions to ensure the efficiency, cost-effectiveness, and reliability of our system. Munir plays a key labor relations role in regularly working with the International Brotherhood of Electrical Workers Local Union 300 leadership, including his recent service that helped lead to a new, four-year union contract, effective July 1, 2018. Munir joined the BED team in 1993 and has held supervisory and managerial positions within BED's engineering, grid services, and resource planning areas. Prior to BED, Munir worked at Commonwealth Electric Company in transmission and distribution systems planning.
Munir serves on the City of Burlington Retirement Board and on the University of Vermont's Board of Advisors for the School of Engineering. Munir earned a Bachelor of Science in Electrical Engineering from the University of Arizona and a Master of Science in Electrical Engineering from Northeastern University. He is licensed as a Professional Engineer in the State of Vermont.
Emily Stebbins-Wheelock
Chief Financial Officer & Manager of Strategy and Innovation
As the Manager of Strategy and Innovation, Emily Stebbins-Wheelock leads Burlington Electric's Center for Innovation, which includes the finance, information technology, policy and planning, and sustainability and workforce development teams. Her expertise includes strategy development and performance management, project and change management, organizational development, enterprise risk management, and emergency and continuity of operations planning. Prior to joining BED, Emily worked for 15 years in finance and administration at the University of Vermont, most recently as the Director of Office of Operational Excellence. While at UVM Emily led strategic and business process improvement projects including the implementation of the University's budgeting and financial reporting system, development of UVM's enterprise risk management program, implementation of an incentive-based budgeting model, and comprehensive reviews of UVM's student scholarship administration and procurement processes.
Emily is a former member and chair of the Burlington Planning Commission and served on the Vermont Council on Rural Development's Council on the Future of Vermont. Emily is a Prosci Certified Change Practitioner and has earned the Associate in Risk Management-Enterprise Risk Management (ARM-E) designation. She holds a Bachelor of Arts from Harvard University and a Master of Science in Community Development & Applied Economics from UVM.
Team Leaders
Chris Burns
Director of Energy Services
Chris Burns is Director of Energy Services for the Burlington Electric Department. He is responsible for planning and directing the delivery of BED's commercial and residential energy service offerings to BED's customers. He is a graduate of the University of Vermont, a long time Burlington resident, and has over 30 years of experience in the electric utility and energy efficiency sectors.
Rodney Dollar
Director of Generation Operations
Prior to joining BED, Rodney worked for Pacificorp for 10 years at various positions within the power generation industry. He started out as a general laborer and worked his way up through the operational ranks to Control Room Operator. He earned is Journeyman Control Operator licensure before progressing to Shift Supervisor. He spent 10 years in the US Army before being honorably discharged in 2020. Rodney holds a Bachelor of Science in Civil Engineering from University of North Dakota. In his spare time he enjoys spending time with his wife and daughter and continuing his educational pursuits.
Erica Ferland
Director of Information Technology
Erica Ferland is the Director of Information Technology at Burlington Electric Department. Erica is responsible for developing and implementing information technology procedures, encryption and cybersecurity standards, project management and project planning.
Prior to joining BED, Erica worked in various IT roles in Vermont, most recently as an IT and systems architecture consultant with a major area healthcare provider. Erica earned a BA in Psychology from Skidmore College. When away from the keyboard, Erica is most often found in the woods, on the lake, on the golf course or in AKC agility competitions with her two golden retrievers.
Mike Flora
Director of Safety and Environmental
Mike Flora, CUSP, serves as Director of Safety and Environmental. Mike is responsible for and ensures compliance with safety and health regulations at the local, state, and federal levels.
Prior to joining BED in 2012, Mike worked for eight years at Burlington Telecom as Division Manager of Engineering and Construction. Prior to his work for the City, Mike worked as Director of Operations for Primelink, an Internet and telephone start-up company in upstate New York, and as an Operations Manager for Bell Atlantic.
He is a member of the National Utility Safety and Operational Leadership Network. Mike holds a Bachelor of Science in Finance from Siena College and is a Certified Utility Safety Professional (CUSP).
James L. Gibbons
Director of Policy and Planning
James L. Gibbons heads the Policy and Planning Team at Burlington Electric Department. The Policy and Planning Team is responsible for wholesale power market interactions, renewability, strategic electrification program design, and long term planning.
James joined BED in 2008. Prior to that he worked for almost 20 years at the Vermont Public Power Supply Authority where he was initially responsible for load forecasting and energy efficiency, moved to rates and rate design, and from 2003 on managed the organization's Power Supply and Transmission activities.
James was a key participant in securing BED's 100% renewable energy portfolio by both negotiating long term renewable contracts and affecting the purchase of the Winooski One hydro facility in 2014. In his ten years at BED, in addition to his power supply responsibilities, James was the Project Manager for BED's ARRA grant deployment of an advanced metering system that covers virtually all of BED's customers, for several BED owned solar generating arrays (including one located in partnership with another City Department on the roof of the Burlington Airport parking garage), and for BED's last two triennial Integrated Resource Plan filings.
James serves (and has served) on numerous utility boards and committees and, In his position on these boards and committees, James is always a strong voice in support of public power.
In 2018, James received the Northeast Public Power Association Distinguished Service Award.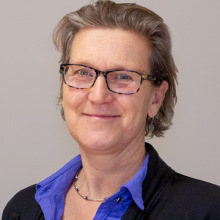 Jennifer Green
Director of Sustainability and Workforce Development
Jennifer is the Director of Sustainability and Workforce Vitality. Jennifer's work involves efforts to transition Burlington to net zero energy in the thermal and transportation sectors and in this capacity, supports, designs and implements projects within Burlington Electric Department, including work across city offices, and with stakeholders throughout Burlington, and beyond. Jennifer joined the BED team after several years in the City's Community and Economic Development Office, were she oversaw the City's sustainability plan and the Climate Action Plan.
Upon moving to Vermont, Jennifer consulted at the Vermont Energy Investment Corporation where she helped write the energy efficiency utility proposal that would eventually lead to the creation of Efficiency Vermont. Prior to life in Vermont, Jennifer worked CARE International and the World Resources Institute including stints living and working in West and Central Africa. Jennifer was a Peace Corps Volunteer in Cameroon, has a Master's in Public Administration from Columbia University and a PhD in Environmental Sociology from American University.
Andi Higbee
Director of Customer Care
Andi Higbee is Director of Customer Care, providing leadership for the Customer Care team in the delivery of exceptional, professional, personal and friendly service to all of BED's customers. Andi has been recognized for Excellence in Customer Service by the Northeast Public Power Association. Andi joined BED after a two decade career in law enforcement with the City of Burlington, including most recently as Deputy Chief of the Operation Services Bureau. Andi received a number of commendations in law enforcement from the City, including the Distinguished Service, Life Saving and Chief's Awards. Andi earned his Associate's Degree in Criminal Justice, magna cum laude, at Champlain College, and has continued coursework at Champlain.
Andi has been very active in the community, including service on the Board of Directors for the Special Olympics, as well as the Humane Society of Chittenden County, and volunteering for the McClure Miller Respite House. Andi lives in Colchester, has two daughters who share an affinity for horseback riding, and in his spare time enjoys hiking, boating, biking, woodworking, as well as fixing up his classic car.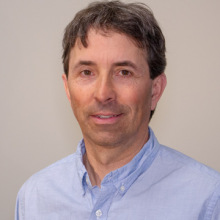 Mike Leach
Supervisor of Billing & Analytics
Mike Leach is Supervisor of Billing & Analytics, responsible for coordinating BED's Advanced Meter Infrastructure (AMI), Meter Data Management and Billing systems, for a seamless meter to cash process. Mike oversees the development and maintenance of data analytics for load research, short and long-term forecasting, as well as other activities in support of the mission to make Burlington a Net Zero City. Mike is constantly looking for ways to leverage our AMI to improve grid reliability and employee productivity, and envisions opportunities where AMI continues as the backbone for future "smart cities applications". Mike's work is integral to rate design, and he has developed sophisticated hourly load data by rate class for BED.
Mike has a Bachelor of Science degree in Mathematics, and a Master's degree in Statistics, both from the University of Vermont. Mike has two grown daughters, lives in Stowe, and in his spare time is a downhill ski coach.
Betsy Lesnikoski
Chief Forester
Betsy Lesnikoski is Chief Forester, responsible for the safe, efficient, reliable and environmentally sound procurement of wood fuel in amounts and at times necessary for operation of the J.C. McNeil Generating Station. Betsy joined BED as a procurement forester in 1983 as the McNeil plant was nearing completion. At the time, the soon to be retired Moran plant, was burning wood chips on an experimental basis. Betsy was responsible for bringing BED's wood procurement into compliance with the higher standards required when McNeil came online. Betsy's accomplishments over the next decades are best expressed in her own words: "The McNeil Station has been sustainably burning wood chips to produce renewable power for over 33 years. The forestry staff monitors harvest sites to be sure the cutting is appropriate, wildlife habitat is protected and environmental standards are being met."
Betsy has a BS in Forestry from the University of Maine and graduate work in Forest Ecology from the University of Vermont. She is a Society of American Foresters Certified Forester and holds a forestry license in both Vermont and New Hampshire. She is co-owner of Vermont Cranberry Company in Fletcher with her husband Bob. Betsy points out "There is always something new waiting to be found in the woods." She particularly enjoys working with wood chip producers, landowners and other forestry professionals.
Paul Nadeau
Director of Engineering
Paul Nadeau is the Director of Engineering, responsible for the overall strategic management and supervision of BED's Engineering and Technical Services groups. Paul joined BED in 2023 and brings over 17 years of Engineering and Technical Experience. Prior to BED, Paul most recently was a Principal Engineer at Green Mountain Power.
Paul holds a Bachelor of Science degree in Electrical Engineering from Clarkson University and is a licensed Professional Engineer in the State of Vermont.
Paul lives in Richmond with his wife and two sons. In his spare time, he enjoys mountain biking and carpentry.
Paul Pikna
Director of Generation Engineering and Maintenance
Paul Pikna is Senior Generation Engineer, responsible for providing engineering and technical support services for the Burlington Electric Department generation portfolio, including oversight of operations and maintenance of McNeil Generating Station, Winooski One Hydroelectric and Burlington Gas Turbine. Paul has worked for BED since 2006, coming to us with experience in engineering and operations from New York Power Authority.
Paul has a BS in Electrical Engineering from RPI, and an MBA from Champlain College. Paul is married with two sons, a cat and a sugarbush; he particularly enjoys sugaring in the Spring.
Bob Risley
Distribution Superintendent
Bob Risley is the Distribution Superintendent, overseeing the lineworkers and metering teams. Bob started with BED in 1995 as a line worker and worked his way up to Crew Leader then Senior Crew Leader. In 1999, Bob was the lead in forming the first New England Municipal Line Workers Rodeo which still runs to this day via NEPPA. Before joining our team, he worked in the Hartford, Connecticut area as an IBEW contract lineworker.
Bob lives in Milton and comes from a family of lineworkers including his father, uncles, stepbrothers, and brothers-in-law who all shared his vocation.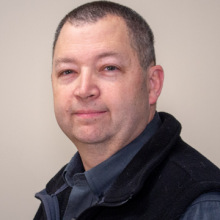 Jeff Turner
Director of Purchasing & Facilities
Jeff Turner is the Director of Purchasing & Facilities, managing BED's purchasing, stockroom, buildings and grounds, and other general service activities. Jeff is responsible for all purchasing and inventory systems, policies and procedures, including at McNeil Generating Station and other generation assets. Jeff has been with BED for 25 years, after overseeing shipping, receiving and purchasing at three private firms in the Burlington area. Jeff also has worked part time for over a decade in code and law enforcement, presently as a Deputy First Class with the Chittenden County Sherriff's office.
Jeff has an Associate in Science Degree in Law Enforcement from Champlain College, and has completed coursework in Electrical and Electronics Engineering Technology at Vermont Technical College. Jeff lives in Winooski with his wife Leslie. They have two children, Colin and Holly, and in his spare time Jeff enjoys camping, motorcycles and snowmobiling.